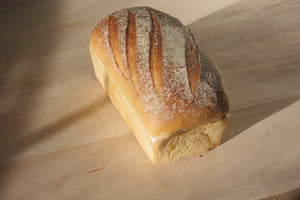 Light and airy in texture, with a thin crust, our french has its own distinct flavor of delicate sweetness.
The pullman shape is ideal for making toast and sandwiches.
Unbleached and unbromated wheat flour (wheat, malted barley flour), poolish (wheat flour, filtered water, and fresh yeast), filtered water, sea salt, fresh yeast and vitamin C.