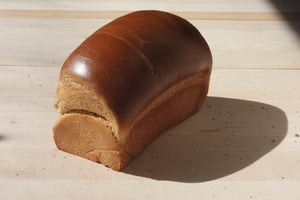 The Brioche is light, sweet, buttery and melts in your mouth .
If forgotten on the shelf for several days brioche can be used for French toast or bread pudding!
Unbleached and unbromated wheat flour (wheat, malted barley flour), organic skim milk, unsalted butter (sweet cream), fresh organic eggs, organic sugar, sea salt and fresh yeast.